Automatically directed Interactive Storytelling for games
Federico Peinado, Pablo Gervás and Álvaro Navarro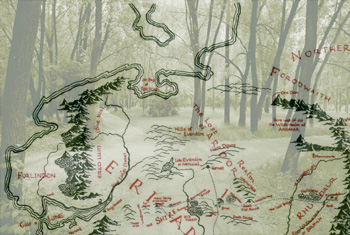 Crossroads in Middle-Earch is an application of KIIDS that offers a multiplayer fantasy game experience in the universe of Middle-Earth. The adventures presented to the players are automatically generated and directed by the system.

Inspired on the work of J.R.R. Tolkien.
Photo courtesy of www.antonshevchenko.com.
In this project we propose a Knowledge-Intensive Case-Based Reasoning (KI-CBR) approach to the problem of Interactive Digital Storytelling using an automatic director that combines the storyplot with a case base of existing adventures formalized in an ontology. During the gameplay, the director mediates in the story, trying to obtain an interesting narrative structure at the same time players feel free to interact with the game world.
Implementations
Crossroads in Middle-Earth is planned to be implemented both as a IAGE story and a NWN MOD. The intelligent component of the system is implemented on top of jKIIDS.
Internet Adventure Game Engine (IAGE) is a multiplayer Interactive Fiction (IF) system used to prototype the game as a text adventure.
Neverwinter Nights (NWN) is a multiplayer Computer Role-Playing Game (CRPG) used to build the final version of the application.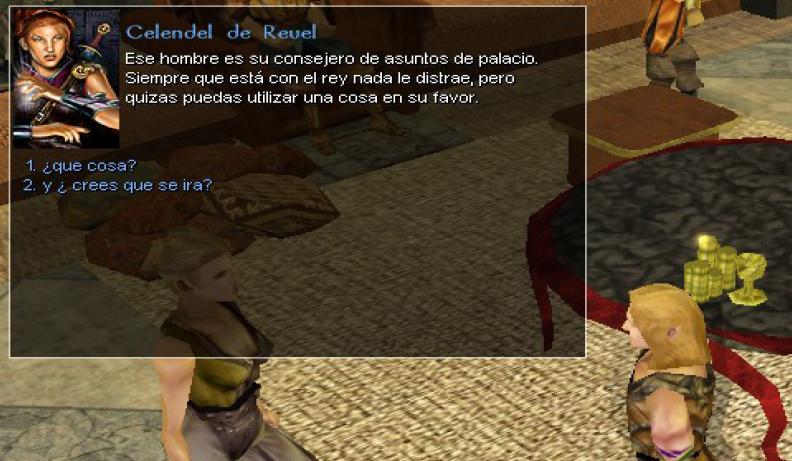 A partial screenshot of a dialogue scene of the game (localized in Spanish).
CrossroadsOnto is the ontology of Crossroads in Middle-Earth implemented in OWL DL with a combination of elements from IAGEOnto and Middle-EarthOnto.

The system is expected to be finished by July 2007.